Tune in each Saturday at 7pm central on WFMC Jams for a new broadcast week of New Music Food Truck!
This week's show features
Fousheé
with music from
Stone
,
Blue October
,
The Snuts
,
Frank Bello
,
WD-HAN
,
Tough on Fridays
,
Dead Reynolds
,
Time of the Mouth
,
Max Fite
,
Tigercub
,
Lauren Ruth Ward
,
Coastal Fire Dept
. and
Kula Shaker
! Hosted by Cousin Corey.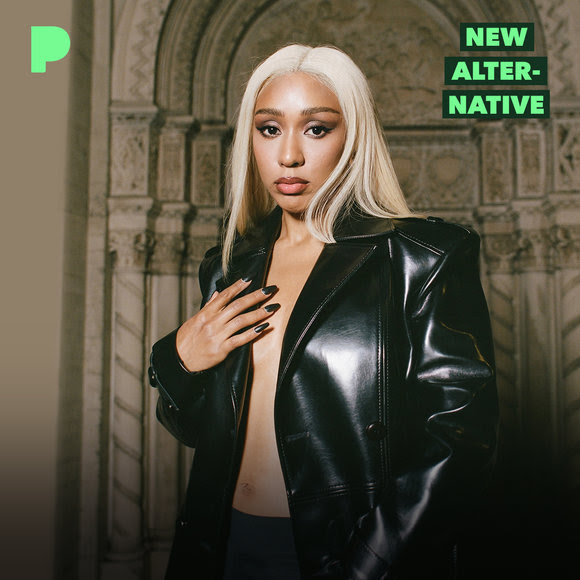 This week's menu  we feature a singer-songwriter and guitarist from New Jersey, Fousheé!  Britanny Fousheé, known professionally as Fousheé came to wide notice when the vocals for her song "Deep End" were used on a hit by rapper Sleepy Hallow in 2020. Fousheé was born and raised in New Jersey. Her Jamaican mother was a drummer for PEP, an all-woman 1980s Jamaican reggae band. Fousheé wrote her first song when she was five. In her younger years she studied voice, media, classical music, background arranging, guitar, and piano and performed with groups she had formed with her childhood friends. She attended Bridgewater-Raritan High School and continued her musical activities into college. She released her debut EP Speak Up in May 2018  Fousheé's voice sounds like the sentient form of nails scratching against a chalkboard, but it's so sharp, so memorable, that you absolutely want to hear it again. She's also a Grammy-nominated songwriter in addition to being a powerful and distinctive singer. Cousin Corey sets up a double play from her on this week's Blue Plate Special.
---
New Indie and Alternative Music Delivered to Your Ears Hot and Fresh each week! #NMFT can be heard worldwide on stations in the US, Canada, UK, Scotland, Italy, Columbia, Africa and New Zealand, as well as all major podcast platforms including Apple & TuneIn and on their website.

Corey & Jim, two crazy cousins are cookin' and servin' up only the tastiest tracks from around the world. Hosted by Corey and produced by Jim, together, these guys have decades of rock radio experience, as they been at it since they were old enough to reach their parent's music collection!  Grab a plate, a cold drink and sit back and feast upon their musical buffet. But be warned, after grubbin down at The New Music Food Truck, yer gonna need loosen your playlist! Wanna find out where to hear #NMFT? Find all the details on the website www.newmusicfoodtruck.com