Tune in each Saturday at 7pm central on WFMC Jams for a new broadcast week of New Music Food Truck!
This week's show features
Notelle
with music from
Crawlers
,
DL Rossi
,
Mt. Joy
,
Inconsistent Me
,
The Reds Pinks and Purples
,
Rayland Baxter
,
Molly Moore
,
Goose
,
NOFX
,
Iggy Pop
,
Billy Howerdel
, and
Mondo Trasho
!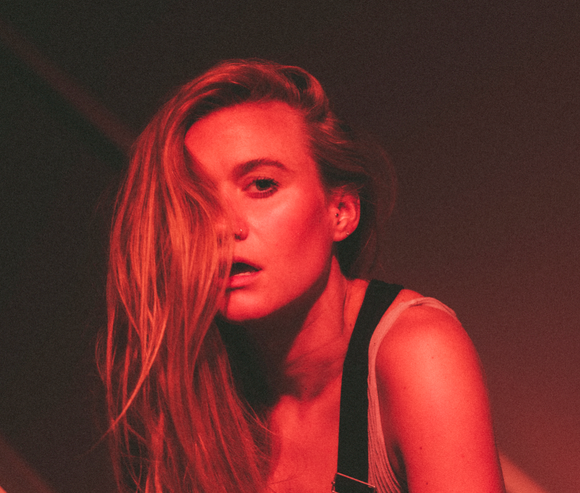 This week's menu  we feature Nashville, Tennessee's singer-songwriter Notelle!  Notelle is an independent artist working as a featured vocalist and topliner since 2014. Collaborating with DJs and producers around the globe, she has accumulated over 40+ million streams, as both a writer and artist. She has spent the past two years developing her version of "dark industrial pop". After being recognized by The Nashville Scene and Tuned Up Music as a "Nashville Artist To Watch", called a "genuine, revelatory breath of fresh air" by No Country For New Nashville, selected as local radio stations' 102.9 The Buzz and Lightning 100's "Artist of the Week", and twice been featured on local news Channel 4 WSMV "Today In Nashville", Notelle has quickly made a name for herself in the noisy, over-saturated, Nashville pop world. Highly influenced by exploratory acts like Nine Inch Nails, Muse, Massive Attack and Mutemath, Notelle further establishes her own brand of genre-breaking "nightmare pop" with her recent "Nyctophiliac" EP. Landing a feature on Spotify's "All New Rock", Notelle's project is unlike anything coming out of Nashville's pop scene. Her fearless desire to push stylistic boundaries and avoid standard structure is producing a stranger yet more unique body of work from this "must watch" new artist. Cousin Corey talks with her on this week's Blue Plate Special.
---
New Indie and Alternative Music Delivered to Your Ears Hot and Fresh each week! #NMFT can be heard worldwide on stations in the US, Canada, UK, Scotland, Italy, Columbia, Africa and New Zealand, as well as all major podcast platforms including Apple & TuneIn and on their website.

Corey & Jim, two crazy cousins are cookin' and servin' up only the tastiest tracks from around the world. Hosted by Corey and produced by Jim, together, these guys have decades of rock radio experience, as they been at it since they were old enough to reach their parent's music collection!  Grab a plate, a cold drink and sit back and feast upon their musical buffet. But be warned, after grubbin down at The New Music Food Truck, yer gonna need loosen your playlist! Wanna find out where to hear #NMFT? Find all the details on the website www.newmusicfoodtruck.com