Tune in each Saturday at 7pm central on WFMC Jams for a new broadcast week of New Music Food Truck!
This week's show features
DL Rossi
with music from
Surf Cruise
,
Dehd
,
The Weeklings
,
Bluphoria
,
LePeche
,
Landon Conrath
,
Notelle
,
Black Honey
,
All Time Low
,
The Maine
,
Coco
, and
Marshall Potts
! Hosted by Cousin Corey.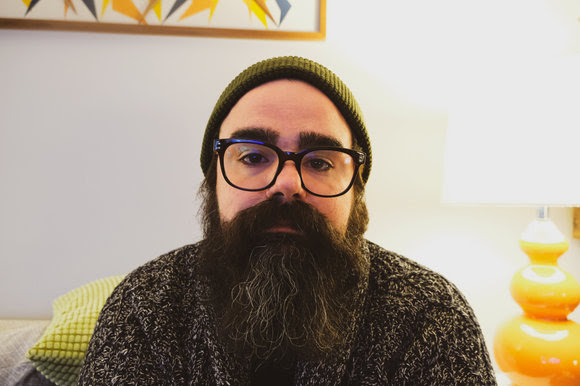 This week's menu  we feature a singer-songwriter from Grand Rapids, Michigan DL Rossi!  Originally from Sterling Heights, Rossi headed down to Nashville for three years, where his brother Nolan has a recording studio.  His life changed drastically in his late 20s. Now recovered, Rossi survived testicular cancer—and then went through a divorce. Those events left an indelible impact on his life, causing him to have several important epiphanies. "I realized how much I needed to count on myself and be content within myself. But the side-effect of that has meant it's really hard to find someone I want to be with for the rest of my life. And I've found other people feel the same way towards me. The dating scene looks very different when you're in your 30s. "You stop carrying the weight of past lives," sings DL Rossi.  Cousin Corey dives in to get his 4-1-1 on this week's Blue Plate Special.
---
New Indie and Alternative Music Delivered to Your Ears Hot and Fresh each week! #NMFT can be heard worldwide on stations in the US, Canada, UK, Scotland, Italy, Columbia, Africa and New Zealand, as well as all major podcast platforms including Apple & TuneIn and on their website.

Corey & Jim, two crazy cousins are cookin' and servin' up only the tastiest tracks from around the world. Hosted by Corey and produced by Jim, together, these guys have decades of rock radio experience, as they been at it since they were old enough to reach their parent's music collection!  Grab a plate, a cold drink and sit back and feast upon their musical buffet. But be warned, after grubbin down at The New Music Food Truck, yer gonna need loosen your playlist! Wanna find out where to hear #NMFT? Find all the details on the website www.newmusicfoodtruck.com