Tune in each Saturday at 7pm central on WFMC Jams for a new broadcast week of New Music Food Truck!
 This week's show features
Dehd
with music from
Wilderado
,
Starcrawler
,
Beck
,
Northlake
,
Dancing on Tables
,
DL Ross
i,
Talk
,
Simple Minds
,
Billy Idol
,
The Slackers
, and 
Honeycub
! Hosted by Cousin Corey.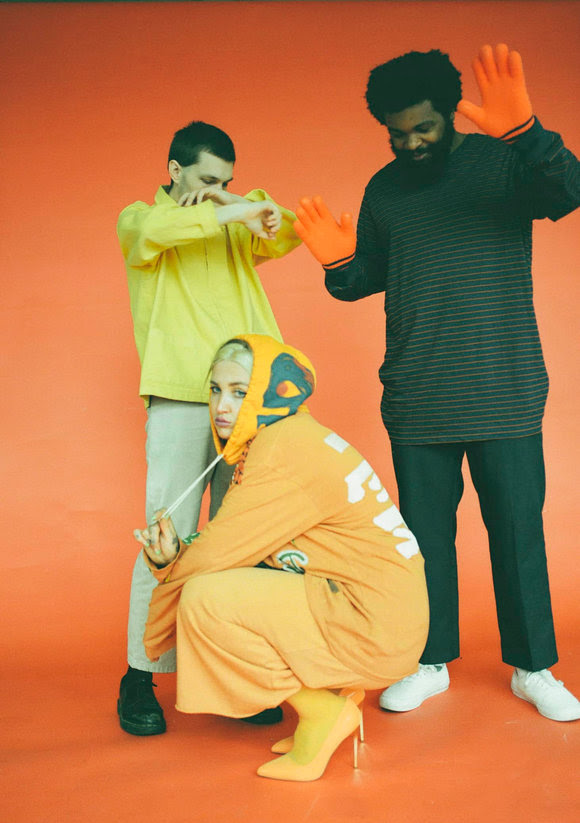 This week's menu we feature an American three-piece indie rock band from Chicago Dehd! The Chicago trio—bassist-vocalist Emily Kempf, guitarist-vocalist Jason Balla, and drummer Eric McGrady—have been releasing their lo-fi fusion of postpunk and garage folk since 2016. Dehd were defined early on by their fuzzed-out love songs—when the band formed in summer 2015, Kempf and Balla were already a couple. Though the two of them broke up in summer 2017, shortly after they began writing their breakout debut Water, the album wasn't released until May 2019—which meant Kempf and Balla had to keep rehashing the writing and recording process and the terms of their split. The trio sound tightened up and reinvigorated on their sophomore full-length, though they haven't sacrificed any of what Balla calls their "sloppy charm." Love remains at the center of Dehd's musical union: they negotiate its complexities through catchy tracks that capture the band's growth in and out of the studio. Cousin Corey chats with Emily on this week's Blue Plate Special.
---
New Indie and Alternative Music Delivered to Your Ears Hot and Fresh each week! #NMFT can be heard worldwide on stations in the US, Canada, UK, Scotland, Italy, Columbia, Africa and New Zealand, as well as all major podcast platforms including Apple & TuneIn and on their website.

Corey & Jim, two crazy cousins are cookin' and servin' up only the tastiest tracks from around the world. Hosted by Corey and produced by Jim, together, these guys have decades of rock radio experience, as they been at it since they were old enough to reach their parent's music collection!  Grab a plate, a cold drink and sit back and feast upon their musical buffet. But be warned, after grubbin down at The New Music Food Truck, yer gonna need loosen your playlist! Wanna find out where to hear #NMFT? Find all the details on the website www.newmusicfoodtruck.com