Tune in each Saturday at 7pm central on WFMC Jams for a new broadcast week of New Music Food Truck!
This week's show features 
Tim Atlas
 with music from Maneskin, Hippo Campus, Third Lung, Ships Have Sailed, WAVVES, Harvard of The South, Island, Dez Money, The Linda Lindas, Kurt Vile & The Violators, Gents on Loan & VIBETANK!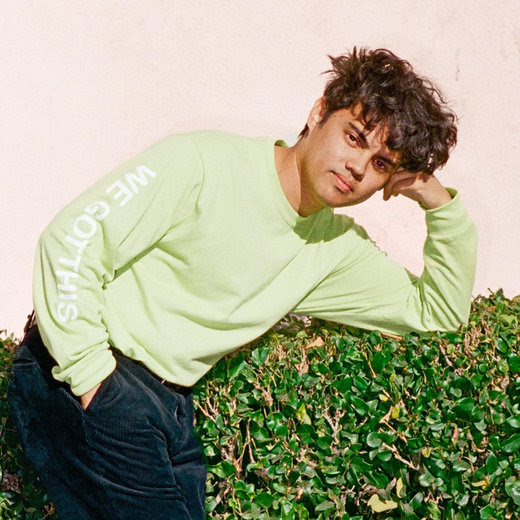 This week's menu features the downtempo R&B and Neo-soul of L.A.'s Tim Atlas.   Born Tim Ferguson in Oakland, the now L.A.-based artist grew up surrounded by music, joining marching band, jazz band, and drumline while also teaching himself guitar. After graduating with a degree in photography, he worked in recording studios as an engineer.  Tim Atlas is definitely not average in the music industry, paving his own lane somewhere the in between of downtempo R&B, neo-soul, and bedroom pop. From the Bay Area but now based in Los Angeles, he is a writer, producer, multi-instrumentalist, and recording artist, here to share with audiences around the world his feel-good vibrations and music.  In this week's show we talk with Tim on the Blue Plate Special.
---
| | |
| --- | --- |
| | New Indie and Alternative Music Delivered to Your Ears Hot and Fresh each week! #NMFT can be heard worldwide on stations in the US, Canada, UK, Scotland, Italy, Columbia, Africa and New Zealand, as well as all major podcast platforms including Apple & TuneIn and on their website. Those crazy brothers, Aaron & Jim are cookin' & servin' up only the tastiest tracks from around the world. Hosted by Aaron and produced by Jim, together these guys have over 50 years of rock radio experience as they been at it since they were old enough to reach their parents music collection! Grab a plate, a cold drink and sit back and feast upon their musical buffet. But be warned, after grubbin down at The New Music Food Truck, yer gonna need loosen your playlist! Wanna find out where to hear #NMFT? Find all the details on the website www.newmusicfoodtruck.com |