Live music free to the public returned to Centennial Park in Nashville Friday evening with the Musicians Corner Spring Series Kick Off.  Since 2010, Musicians Corner has hosted a large variety of artists each summer allowing Nashvillians and tourists to connect with new music.  The evening music lineup kicked off with Blue Willow from Murfreesboro bringing an energetic indie rock set to start this year off right.   Following Blue Willow was Texas native Gabe Baker, a singer/songwriter and cellist.  Being an integral part of Nashville music and playing in many venues around town, Gabe has performed at Musician's Corner previously and returned this evening sharing new music with his audience.   The Harmaleighs, Indie/Rock Duo,  have spent the earlier part of the year touring as well as Deeohgee, both making a stop in Nashville to perform at Musicians Corner.  Closing out the first day is rock duo Illiterate Light which is no stranger to Musician's corner.  The band will be teaming up this summer with Flipturn as part of their summer tour.
The spring series will continue throughout Friday and Saturdays during the month of May and June.  May closes out the month with a special three day Memorial Day Weekend celebration from Friday, May 27th to Sunday, May 29th. Full event details and music lineup can be found on the official Musician's Corner Website and Facebook Social media.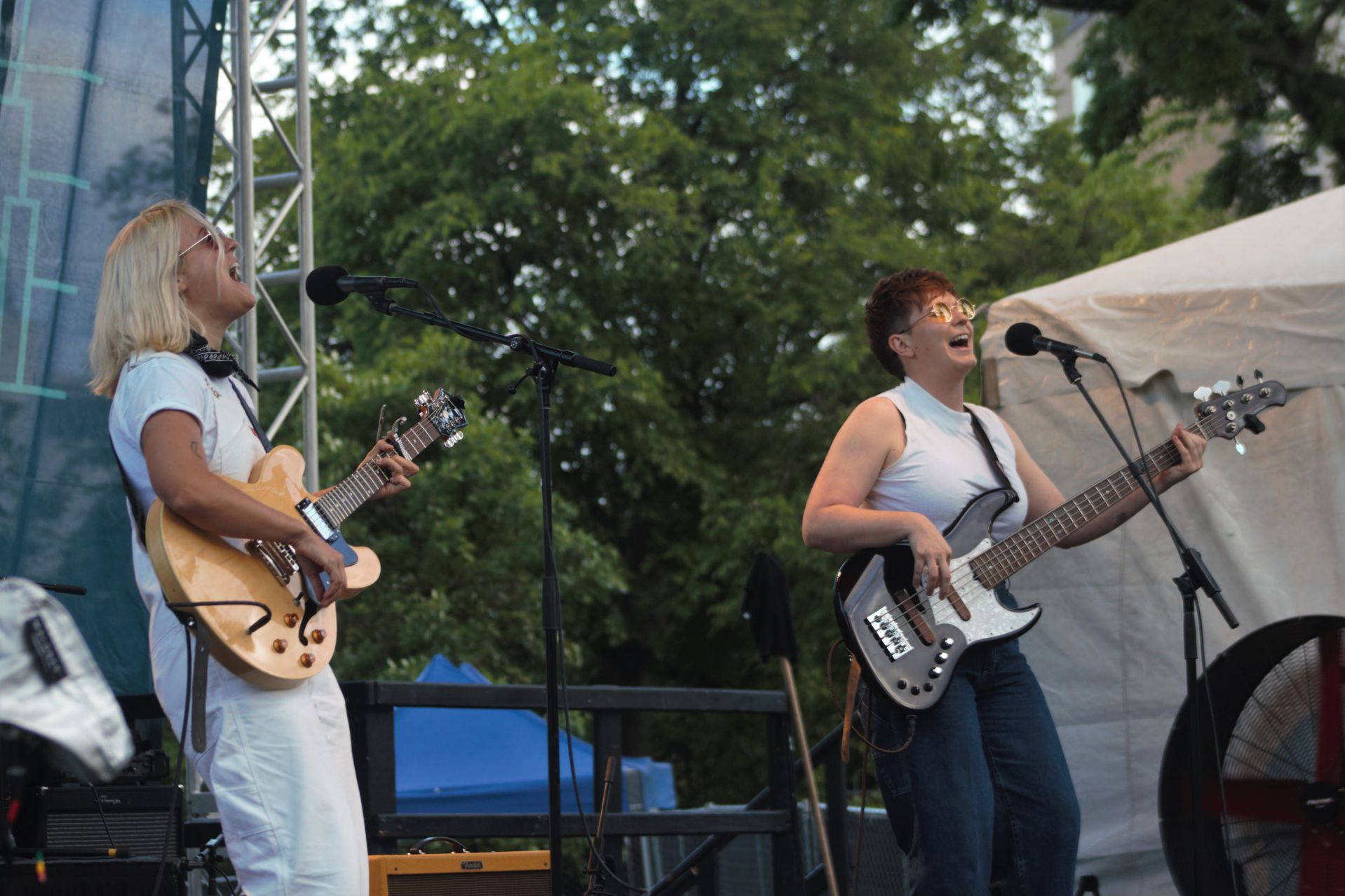 Fulfilling the mission of providing people in Nashville as well as tourists from around the world live music, Musicians Corner has been hosting live events with over 1500 artists big and small.  Inspired by Speakers' Corner in London's Hyde Park has made the yearly event a huge success while encouraging growth and exposure for local musicians by giving them a place and platform to showcase original music.
Visit the Musicians Corner official website and follow their Facebook Page to stay up to date with artist lineup details and other information.