After a brief hiatus this summer Musician's Corner is returning starting Thursday to bring Nashville its September Sundown Series.  For over a decade, the event has showcased a wide variety of artists giving both tourists and locals an avenue to experience music for free.  Located in the Centennial Park, the event runs the entire month of September featuring over 50 artists.  With the exception of September 23-25 which will be a three day weekend featuring Americanafest, all other dates will occur on Thursday and Fridays during the month of September.  Kicking off This Thursday's event lineup will include Alejandro Sierra, Sara Jean Kelley, Brassville, Caroline Spence & Cedric Burnside and on Friday Illiterate Light, AJ and The Jiggawatts, The Medium, Emily Earle, and Dante Williamson.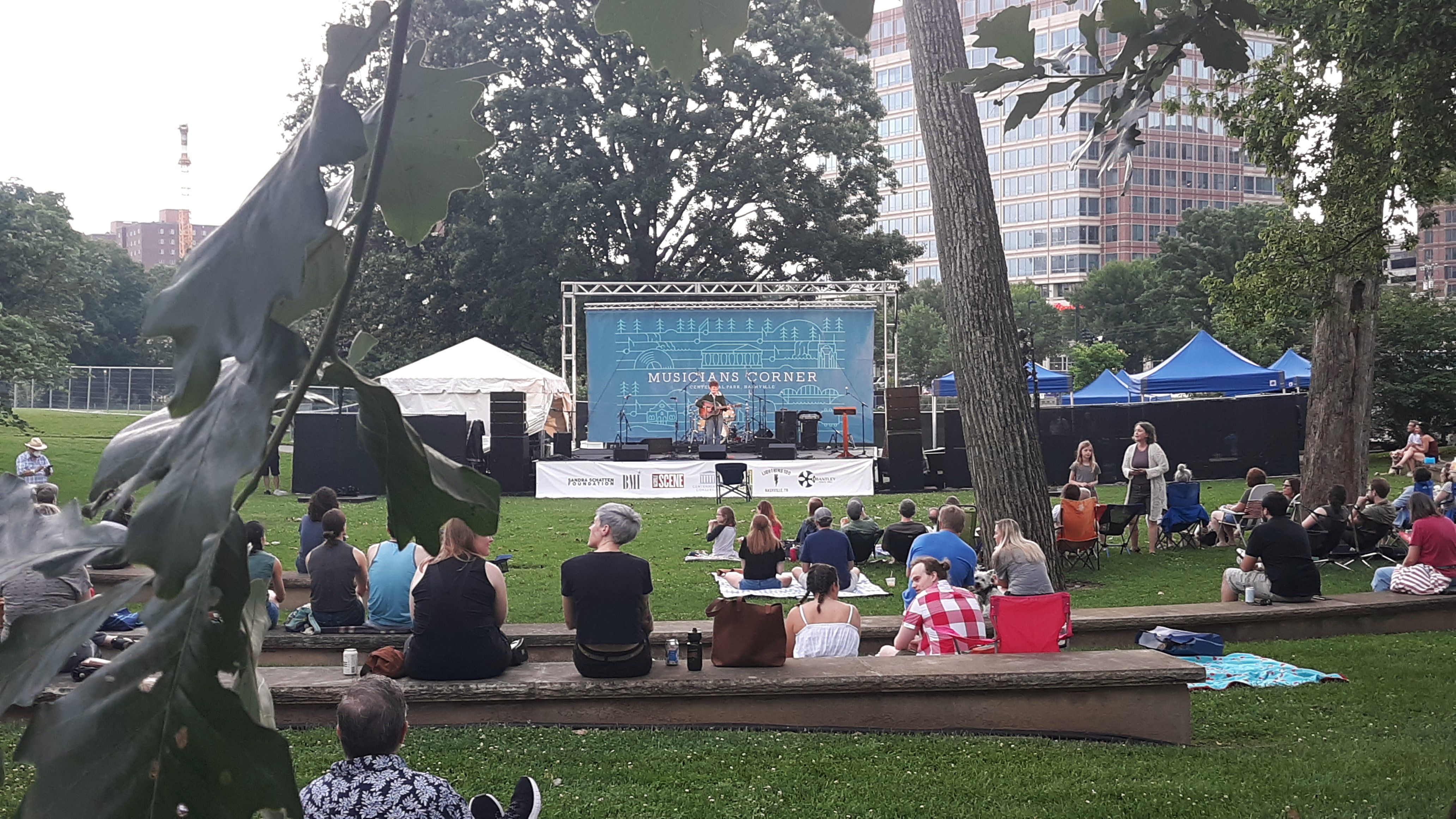 Fulfilling the mission of providing people in Nashville as well as tourists from around the world live music, Musicians Corner has been hosting live events with over 1500 artists big and small.  Inspired by Speakers' Corner in London's Hyde Park has made the yearly event a huge success while encouraging growth and exposure for local musicians by giving them a place and platform to showcase original music.
Visit the Musicians Corner official website and follow their Facebook Page to stay up to date with artist lineup details and other information.