Tune in to WFMC Jams on Saturdays at Noon Central with Eye on Jamz! 
Eye on Jamz powered by ION Indie Magazine is a weekly syndicated radio program hosted by Tim Board.  A huge thanks to the stations that carry Eye on Jamz and more importantly support indie music.
This week something a little different on the program. Tim's scheduled guest is photographer Lisa S Johnson to talk about her new book "Immortal Axes - Guitars That Rock". Tim will also have music by Black Oxygen, Emily Mac Music, Riiver Brukes, Jo-Jo & The Teeth, Jamie Beale Official, Andy Ross, Die Tired and more.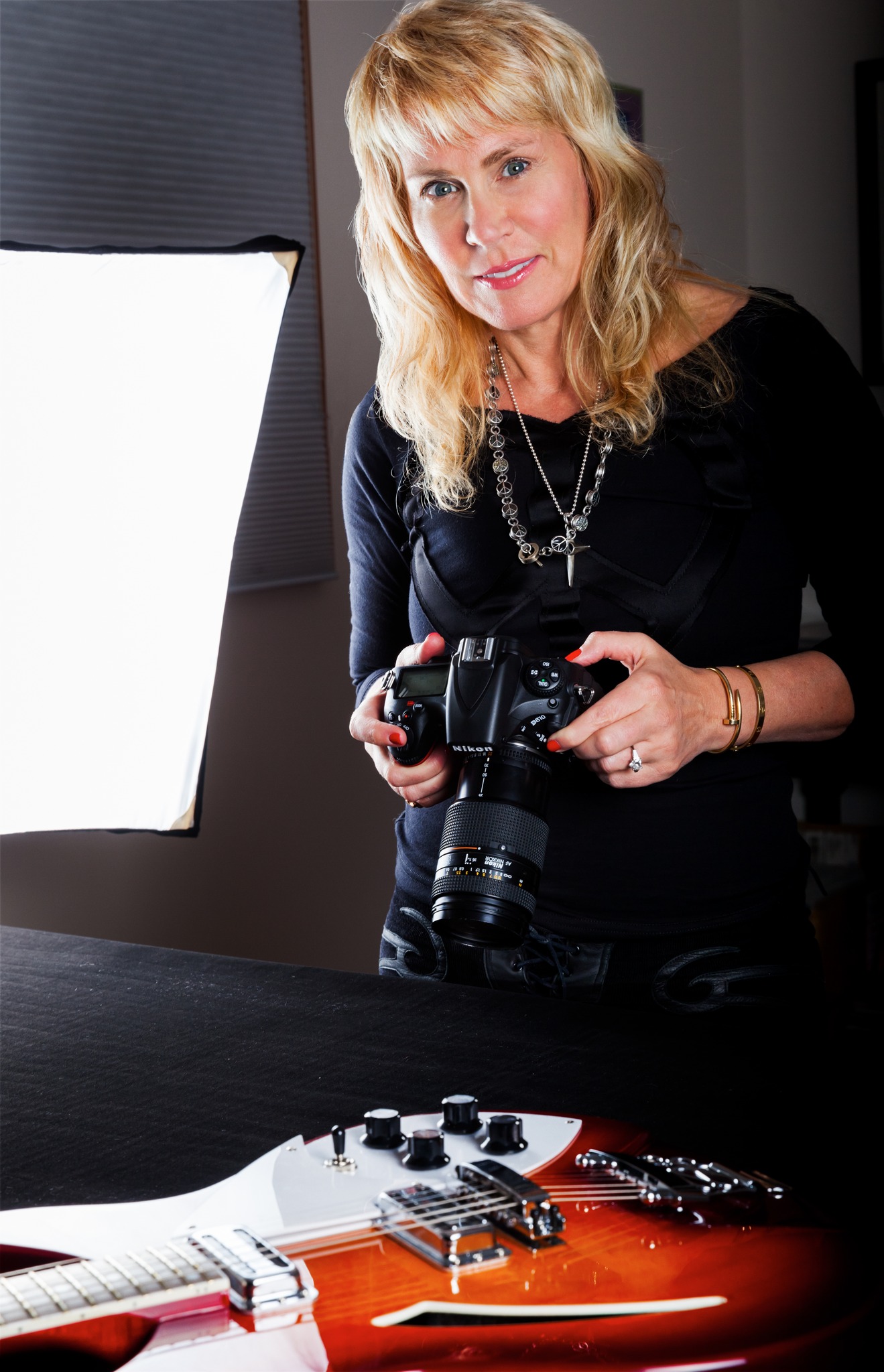 From the photographer of the critically acclaimed 108 Rock Star Guitars comes a new collection of beautifully shot guitar photos, Immortal Axes - Guitars That Rock, documenting the legendary instruments of B.B. King, Kurt Cobain, St. Vincent, the Beatles, Jimi Hendrix, and more than one hundred and fifty icons of rock.  Armed with a macro lens, an incredible eye for detail, and a truly inspiring vision, Lisa S. Johnson is taking the world of fine art photography on a rock and roll ride. Johnson's work conjures the abstract yet possesses a sensual and ethereal aura, illustrating the intimate wear of each instrument featured.

Johnson's debut book, 108 Rock Star Guitars, received rave reviews, and in Immortal Axes, she raises the bar even further, capturing the imagination of music fans everywhere. Each intimate photograph is accompanied by a touch of musical history or an anecdote or personal storytelling moment. This stunning book is a must-have for guitar lovers and every reader who wants to know more about their favorite guitarists and the instruments they cherish.

Additional artists including bands: Kurt Cobain, John Lennon, Jimi Hendrix, Metallica, Black Sabbath, The Beatles, Iron Maiden, Jimmy Page, Tom Petty, Pete Townshend, Eric Clapton, Keith Richards, Dave Grohl, Joan Jett, Nancy Wilson, to name a few.
Johnson was born in a small town in Northern California and lived in Hollywood where her father worked as a television cameraman. By the time she turned seven, the family uprooted to Slave Lake, Alberta, a tiny enclave on Indian lands belonging to the Sawridge First Nation, where her dad had family. After her parents' divorce, her mother moved her and her sister to Penticton, British Columbia. 
In her 20s, after travelling for a year, she moved to Florida, where she had an epiphany: she noticed the numerous billboards that lined the roads almost always featured photography. She decided it could be a career.
Tune in each week for Eye On Jamz with host Tim Board, powered by ION Indie Magazine! Tim brings you the hottest indie music you've never heard. NOW INTERNATIONALLY SYNDICATED! The new broadcast week begins every Sunday! Check the schedule for broadcast days, times, and stations at Eye on Jamz Radio. Also, visit their Facebook Page and Twitter page at for the latest show news and updates! Eye on Jamz is a reporting station on World Indie Music Charts.
ION Indie Magazine is a global initiative of journalists, photojournalists, and industry professionals that donate their time and talent to promote independent music of all genres. Our publication partners with broadcasters and others to raise awareness for the independent movement; both through the written word and broadcast. Collaboratively, we work to provide a forum to spotlight and support local music…worldwide. We get independent music read about, seen, and heard!