Tune in each Saturday at 7pm central on WFMC Jams for a new broadcast week of New Music Food Truck!
This week's show features
Ancient Echoes
with music from
Michigander
,
Benjamin Carter
,
Lapeche
,
Northlake
,
Coupons
,
Holograms of the Skyline
,
Saint Small
,
Trubbleboy
,
Marcus Mumford
,
Wilderado
,
Common Kings
 and
The Real Zeabos
! Hosted by Cousin Corey.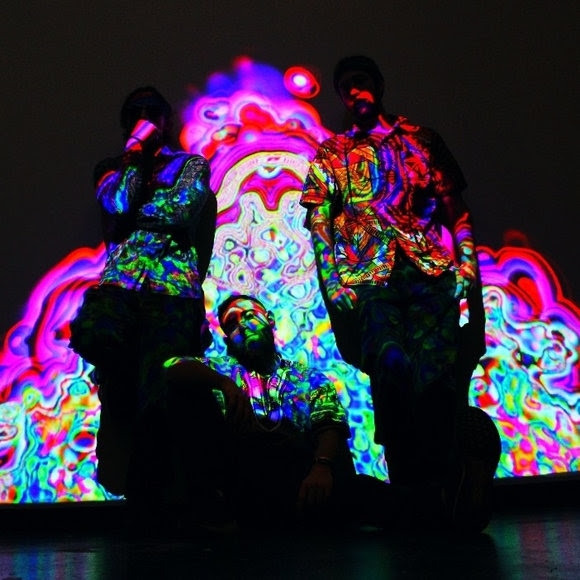 This week's menu we feature the Experimental Psychedelic Rock Band based in Denver, Colorado Ancient Echoes! Ancient Echoes has been called "the Zeppelin of our time", "Tool meets grunge", and "the pioneers of 20's rock". The magic behind music, however, is that it can only be experienced through, well... experience. Anyone can sound good with modern production and a sizable budget, but few wield the power to crumble the walls of Jericho. Ancient Echoes is among the anointed elites that can summon the Sirens to swoon any crowd.
A powerful underground herbalist, a Berklee School of Music masters grad, a mixed martial artist, and a pure-hearted hippie were led to collide by the winds of destiny. A chaotic tornado of seismic proportions unfolded into a true masterpiece; a self-titled debut album that has broken the simulation. Though this mysterious and elusive group has origins from different geographic locations and diverse life experiences, they are currently head-quartered in the Rocky Mountains of Colorado, where they frequently enjoy epic hikes, casual rounds of disc-golf, and pursuing their passion of studying health and wellness. With the release of their long-awaited debut album, they look to touring heavily beginning in 2022. Cousin Corey heads to high country on this week's Blue Plate Special
| | |
| --- | --- |
| | New Indie and Alternative Music Delivered to Your Ears Hot and Fresh each week! #NMFT can be heard worldwide on stations in the US, Canada, UK, Scotland, Italy, Columbia, Africa and New Zealand, as well as all major podcast platforms including Apple & TuneIn and on their website. Corey and Jim, two crazy cousins are cookin' and servin' up only the tastiest tracks from around the world. Hosted by Corey and produced by Jim, together, these guys have decades of rock radio experience, as they been at it since they were old enough to reach their parent's music collection! Grab a plate and a cold drink -- and sit back and feast upon their musical buffet.  But be warned -- after grubbin down at New Music Food Truck, yer gonna need loosen your playlist!  Wanna find out where to hear #NMFT? Find all the details on the website www.newmusicfoodtruck.com |