Tune in each Saturday at 7pm central on WFMC Jams for a new broadcast week of New Music Food Truck!
This week's show features Juice, The Greeting Committee, The Dollyrots, Portugal the Man, Lauren Ann, Salvation Jayne, Hvnted, Nané, David Bowie, The Front Bottoms, The Sherlocks & Elbury!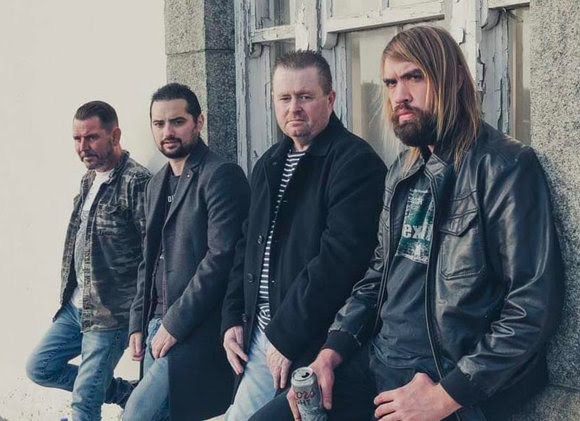 This week's menu features Vale, Guernsey UK's Grunge Alternative Rockers Coastal Fire Dept.   Formed in 2013 in the Vale, Guernsey, Coastal Fire Dept. serves as a throwback to the heady days of 90s alt rock & grunge guitar bands with a modern twist and other influences thrown in from time to time. CFD is all about big driving melodic guitars with catchy choruses that stick in your head.The band features guitarist and vocalist Ollie Goddard, guitarist and vocalist Bobby Battle, bassist Saad Frihmat and drummer Ozzy Austin.  During lockdown interruptions the band recorded three singles with Kellii Scott (Failure, QOTSA, Veruca Salt & more) on drums. The first of those singles is 'Gun' to be followed by 'Loner' (July) and 'What Do I' (September). Often compared to Nirvana & Pixies, the band is unashamedly influenced by those iconic bands but also keen to put a new spin to that sound/vibe.   On this week's show we talk with Frontman Ollie on the Blue Plate Special.
---
| | |
| --- | --- |
| | New Indie and Alternative Music Delivered to Your Ears Hot and Fresh each week! #NMFT can be heard worldwide on stations in the US, Canada, UK, Scotland, Italy, Columbia, Africa and New Zealand, as well as all major podcast platforms including Apple & TuneIn and on their website. Those crazy brothers, Aaron & Jim are cookin' & servin' up only the tastiest tracks from around the world. Hosted by Aaron and produced by Jim, together these guys have over 50 years of rock radio experience as they been at it since they were old enough to reach their parents music collection! Grab a plate, a cold drink and sit back and feast upon their musical buffet. But be warned, after grubbin down at The New Music Food Truck, yer gonna need loosen your playlist! Wanna find out where to hear #NMFT? Find all the details on the website www.newmusicfoodtruck.com |