The 37th Annual Poke Salat Festival will be held on Saturday, May 15th from 10 am to 8 pm.  WFMC Jams will be on location all day covering the event and hope to see you there!
The Poke Salat Festival is rooted in tradition in our community. The festival is run by a team of volunteers and depend on the community's support for the Festival to be successful.  Plan to bring your family and introduce your kids to the tradition.  Bring your dog and try to win recognition as the Poke Salat Festival Top Dog.  Run in the 5k race. Play in the Disc Golf Tournament. Try to win the scavenger hunt. Visit with the Art Departments. Check out the Cost of Freedom Museum with free admission.  Enjoy the food, taste the Poke Salat, visit with the vendors and enjoy their wares. Take a turn singing or performing at the Open Mic areas.  Bring your chairs and enjoy the concert (6-8pm) with award winning artist
Johnny Collier and the Misbehaviators
.  But the thing we need the most right now is post shares. Share the event. Share our posts as we make them over the next few weeks. YOUR help is important. Invite your friends. Invite your family. Post sharing is awesome because word of mouth is always the best advertising. So please mark "going" on the event and spread the word - After missing last year due to lock-down, the Poke Salat Festival, Rooted in Tradition, is BACK!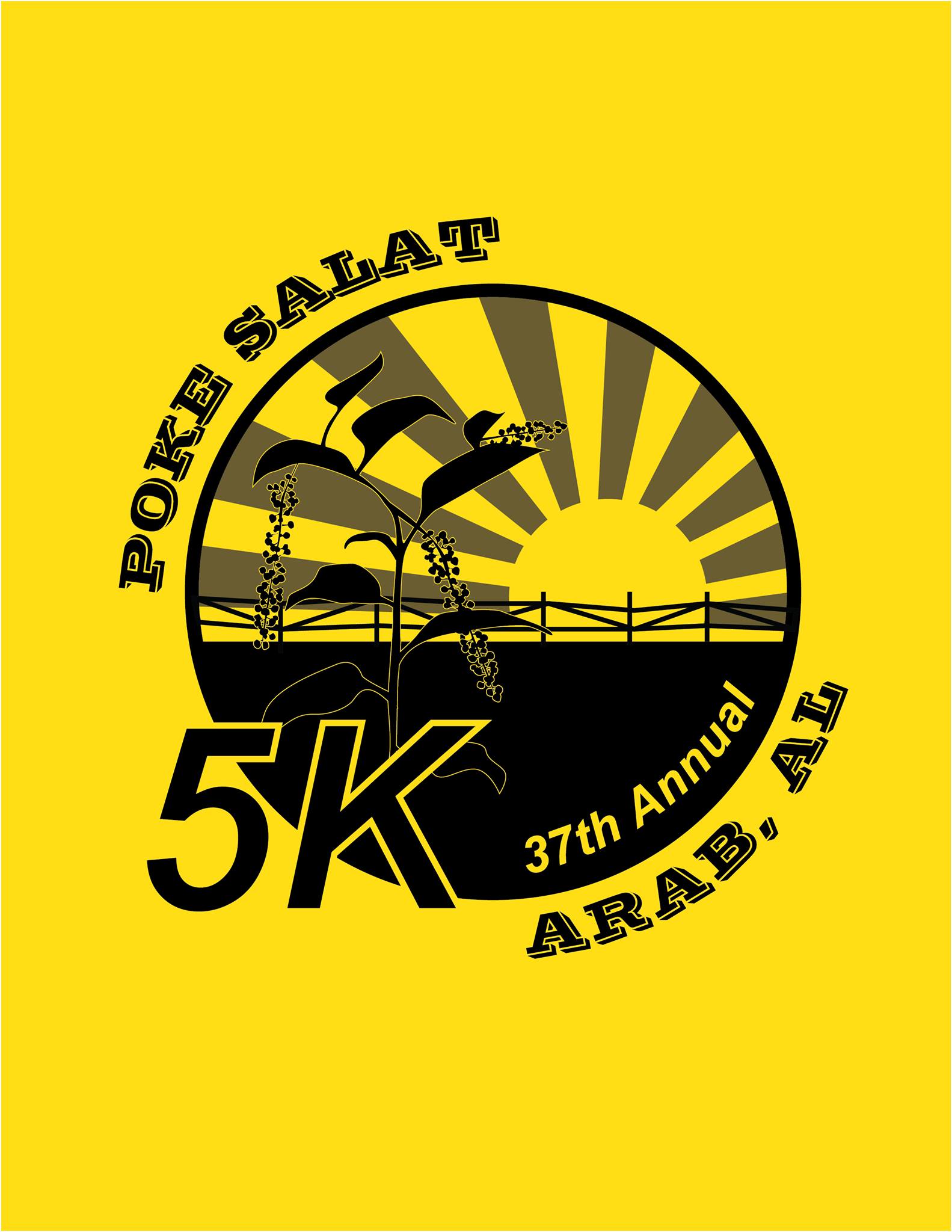 The Poke Salat Festival 5k is back! The run will begin and end at Arab First Baptist Church on May 15th at 7:30 AM.
You must registered on Active 5k Link below by May 1st to receive your T-Shirt.
Register today!
Please arrive before 7 to complete necessary paperwork.
---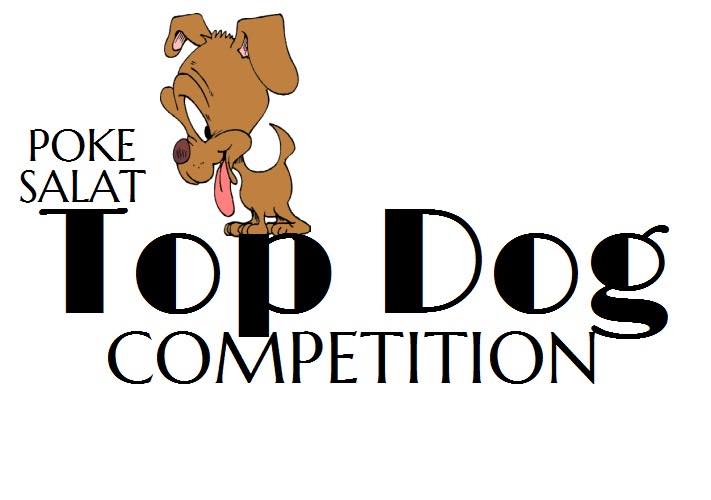 The Top Dog Competition is a crowd favorite at the Festival each year. Sponsored and hosted by Brindlee Mountain Animal Rescue this year, you'll be able to enter your pups in a variety of categories to try and win the coveted title "Poke Salat Festivals Top Dog!"
Registration starts at 10, competition at 2:00.  Is your pooch the next Poke Salat Top Dog?  Bring the pup out Saturday, May 15, to the Poke Salat Festival for a tail-waggin' good time! Registration will be open between 10:00 and 1:30 Saturday.
You can register at the Brindlee Mountain Animal Rescue's booth, located near the Information Booth, corner of 1st Ave and 1st St NW.  At 2:00, all entries will meet at the small stage - don't worry, they'll tell you where it is.
Registration fee is $5 donation per dog for each category and you may enter your fur baby in as many categories as you want. Donations go to Brindlee Mountain Animal Rescue.
Categories Include: Largest Dog ~ Smallest Dog ~ Best Costume ~ Best Talker and Best Trick.  Largest and smallest will be picked by the judges. Best costume, talker and best trick will be chosen by crowd applause (hint… be sure to bring your friends to help your pet win!)
All dogs will then compete for Crowd Favorite - picked by crowd applause who will walk away with the award of Poke Salat's Top Dog!
For more information, email
This email address is being protected from spambots. You need JavaScript enabled to view it.
. This is sure to be a Guaranteed Doggone good time for furry and not-so-furry friends.
Dogs must be on a leash at all times while at the Festival unless the dog can be carried by the owner. Dog owners are responsible for dogs behavior, please be sure they are okay around crowds and other dogs. Owners MUST clean up after pets.
---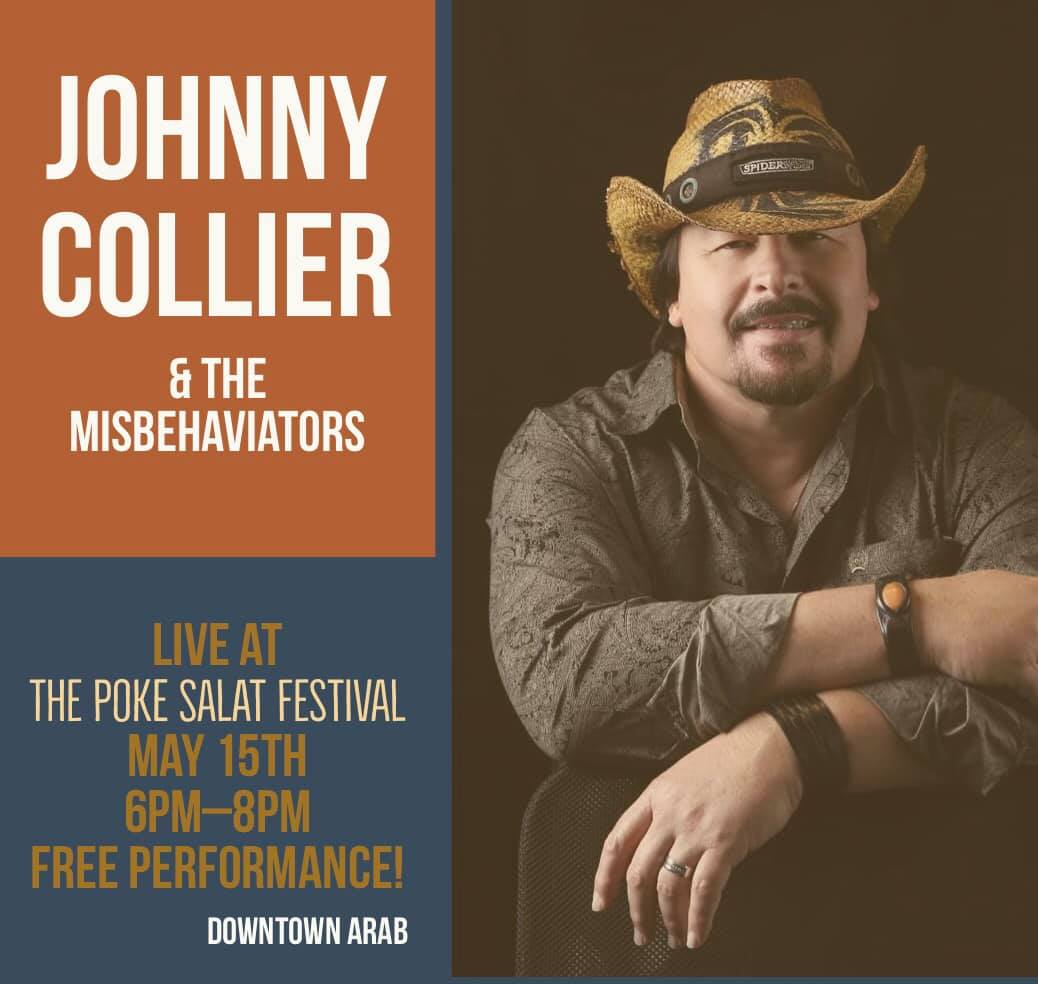 Long time Alabama favorite country music artist, Johnny Collier, and his band, the Misbehaviators, will be headlining the 2021 Poke Salat Festival in Downtown Arab, Alabama on Saturday, May 15th, 2021. The Concert will be held on the main stage and will begin at 6:00 pm. This show is family-friendly, attendees are encouraged to bring lawn chairs and admission is free.

Johnny earned his first major music award on January 27th, this year with his song, "Never Really Famous" in the Country Music category for a Hollywood Music in Media Award.

"I've met some pretty fantastic folks in Arab," says Johnny Collier "and I'm so proud to be entertaining at this years'
Poke Salat Festival. I can't wait to see everyone again. I always plan a little extra time to hang around the merchandise table after the show so we can talk to the folks who come out to see us. I invite everyone to stop by."

You can check out more about Johnny and his band at www.JohnnyCollier.com or right here on Facebook, 

There will be space to dance and to set up your chairs and enjoy the free concert. Bring your family, invite your friends! In addition to downtown diners there will be food trucks available.
Like to sing? Have a dance group? Play the guitar?   There will be open mic and street corner performance areas available where you can perform.