MANCHESTER, Tenn. - Truett Heintzelman and Philip Lupton met when they were teenagers at a summer camp in west Texas and Thursday they brought their brand of bluegrass tinged Americana to This Tent at the 2023 Bonnaroo Music and Arts Festival.  It was the first time the five-piece band played the south's premier music festival.
Henitzelman and Lupton were drawn together by their similar tastes in music.  Lupton started Briscoe as a senior in high school and invited Heintzelman to join while they were both students at the University of Texas.  Even though they're both in their early 20s, their musical tastes date back to the "golden age" of the late 60s and 70s and artists like The Beatles Paul Simon, John Prine, Willie Nelson and The Grateful Dead.  They're also fans of modern artists including The Avett Brothers, Mount Joy and Jason Isbell.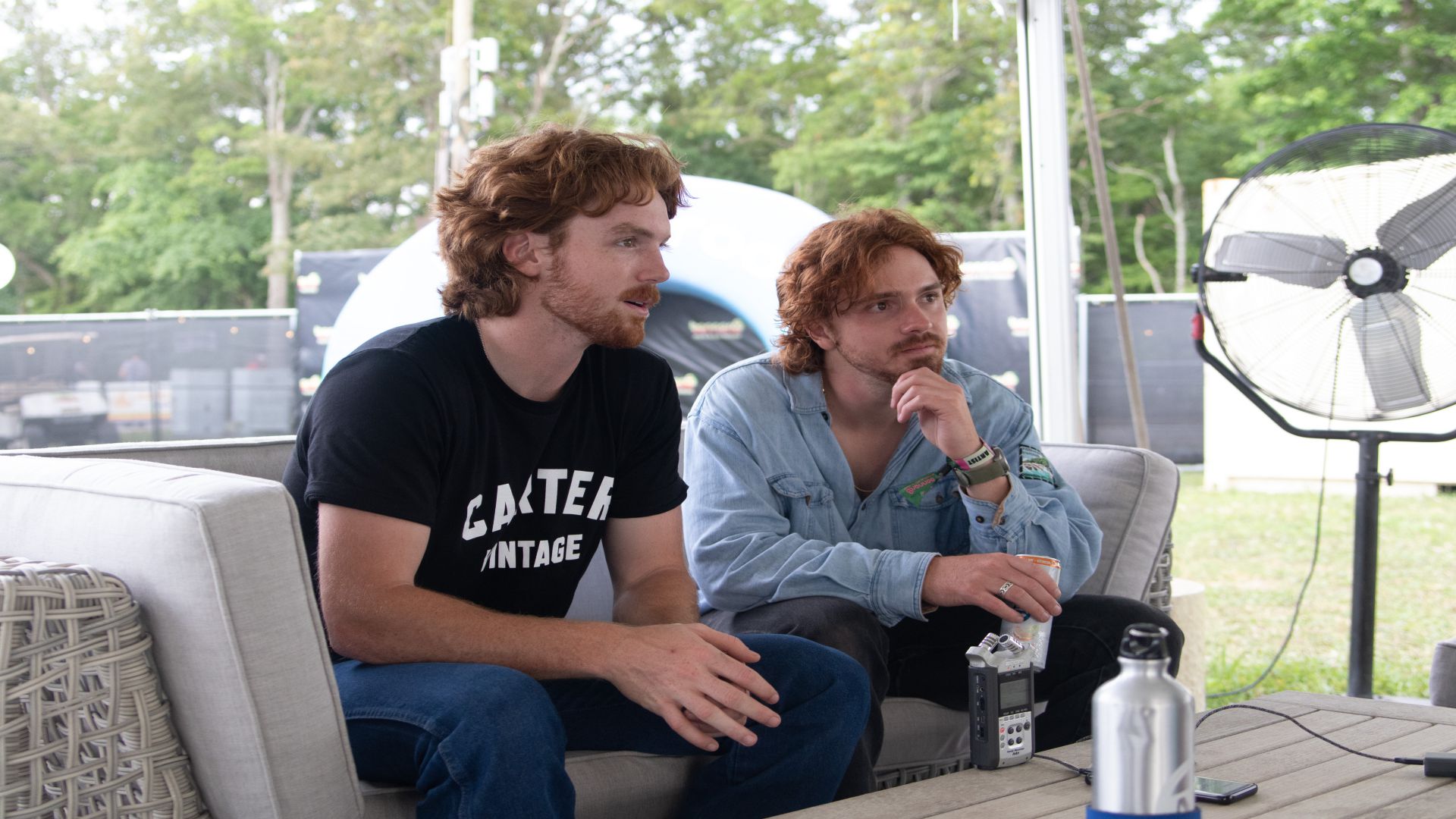 Lupton and Heintzelman each write songs and handle vocal duties on the songs they wrote.  Occasionally they'll bounce ideas off each other, but are now seeking input from the three other band members.  They're also planning on co-writing some tracks in the future.  They describe their music is more lyric driven like some of the artists that influence them.  Briscoe has recently completed their 10-track debut album with Grammy nominated producer Brad Cook. The album should be released the fall.  Lupton said they gather influence for their songs in nature and life experiences.  When they were in summer camp, a mile-long low water bridge became flooded, but it provided the basis of a song about the flooded canyon that prevented anyone from entering or leaving.  "We're going to start campaigning for it," Lupton said.
The next step will be a headlining tour.  While they've played other music festivals, this was their first time to play one the size of Bonnaroo.  Before playing the This Tent, they performed a set Wednesday in one of the Outeroo plazas set up in the general admission campground.  They were blown away by the energy in the crowd who arrived at the festival early to set up their campsites.  "The energy was insane," Heintzelman said.  Unfortunately, the band had to leave the fest for a show Friday in Indianapolis, then Chicago.  Briscoe will continue their North America through the summer and into fall hitting many popular cities across the U.S.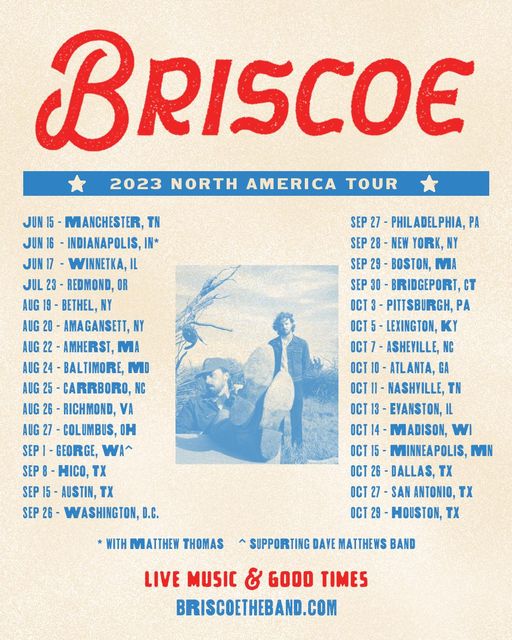 Unlike many artists who struggled to stay afloat during the COVID-19 pandemic, Briscoe was still in its embryonic stage and not at the point of touring heavily. Heintzelman was finishing up high school and Lupton was a freshman at the University of Texas.  Once the pandemic began to ebb they started playing some backyard shows and focused songwriting,  "The timing worked out for us," Truett said.
 For additional tour information and details on their upcoming album in the future, be sure to check out Briscoe's official website and follow their social media.