Candler Park Music Festival kicked off its fourteenth year this past Friday providing Atlanta an amazing evening of music.  A large variety of food trucks and vendors including Atlanta's very own Scofflaw Brewing Company were onsite in the spacious 450 acre destination.  
Opening the festival on Friday was The Orange Constant, a band that formed back in 2012 and originates from Georgia.  Currently on their 2022 Summer tour, the band packed a set full of crowd appealing rock infused with its own unique style that's widely appreciated.  Andy Frasco and the U.N. released a new album in April "Wash, Rinse, Repeat" which features 12 tracks.  This release was just in time to promote on summer tour which included Candler Park Music Festival Friday afternoon.  Switching up the sound with their own unique style of Bluegrass, the Yonder Mountain String Band fit the bill perfectly with their performance later in the evening.  The band that has been together for over 20 years is also celebrating a new album release this year titled "Get Yourself Outside" while on tour.
Closing out Friday night was Grace Potter, who's no stranger to the music festival scene.  For years Grace Potter has frequented the stages of many festivals including Candler Park.  Fans enjoyed a variety of favorites including "Paris (Ooh La La)" and even a special cover of Etta James "I'd Rather Go Blind"
Music is set to start Saturday at 1pm with Webster, a 5 piece band based out of Atlanta.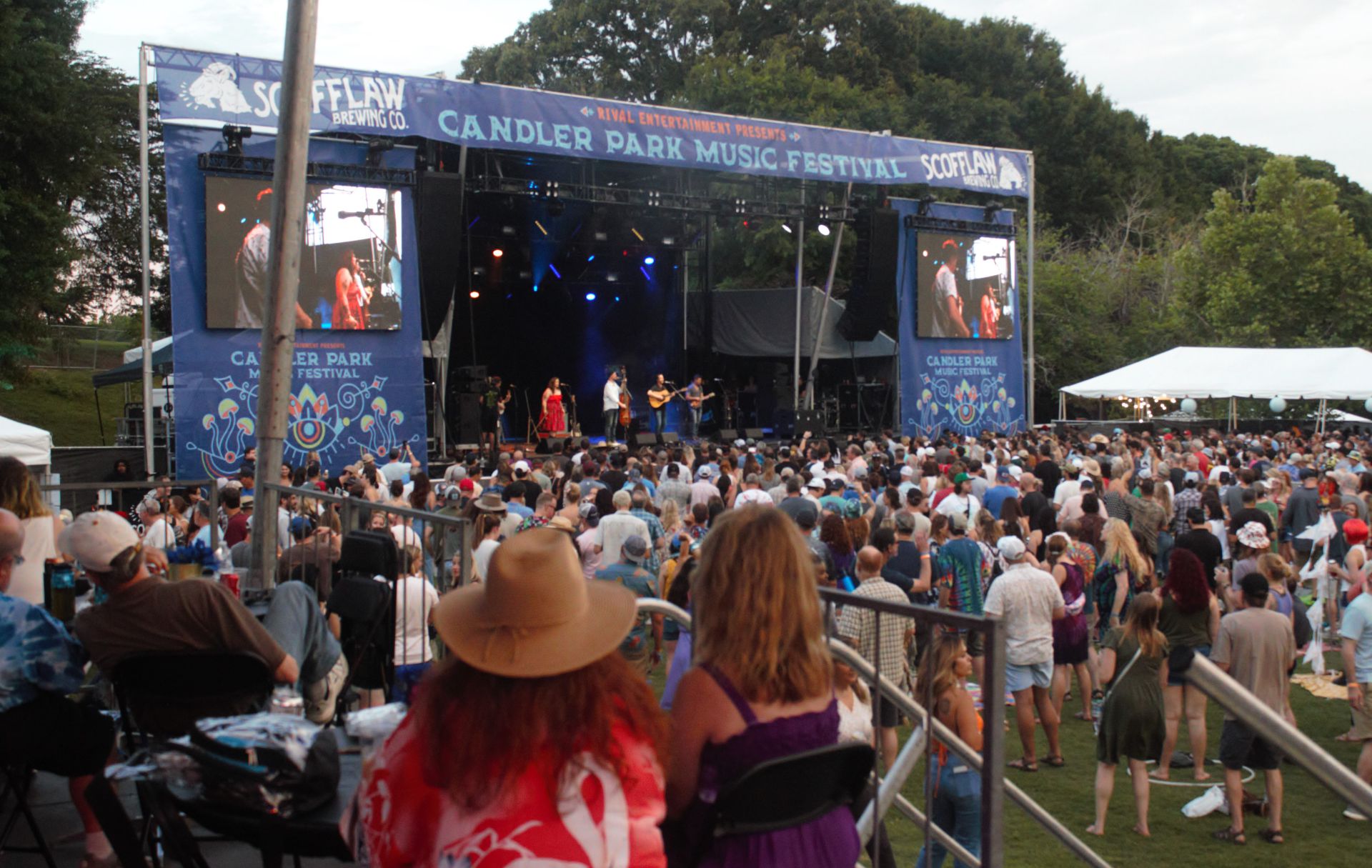 Candler Park Music Festival from 2022 - Photo Credit: Mark Irish