2021 Lynchburg Music Fest is held in Tennessee July 8th through 10th featuring a variety of artists, food, drinks, merchandise, and games. 
With full cooperation with the weather, Saturday packed the house which would later become an unforgettable day at the Lynchburg Music Fest.  Patrons were able to enjoy three stages of music the entire day ranging from legendary songwriters including Tony Lane, to headliner Cody Jinks who closed out the 2021 Fest.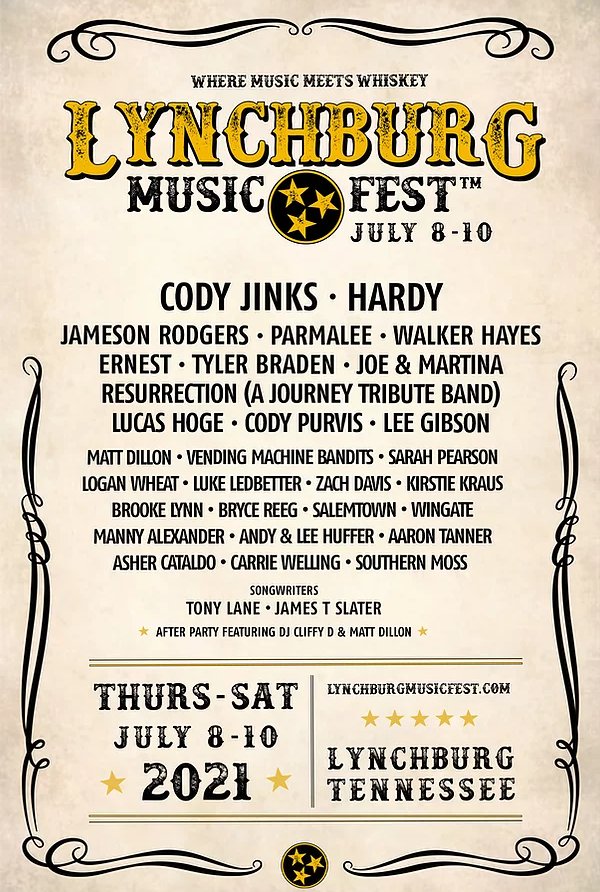 Headliners include Cody Jinks and Hardy, plus over 30 bands over 3 days on 3 stages. Get ready to party with Lynchburg Music Fest this summer. The amazing Lynchburg, TN is not only home to the historic Jack Daniels distillery, it's home to the Lynchburg Music Festival 100+ acre site offering 3 days of live music, whiskey, beer, camping, food, games and more.